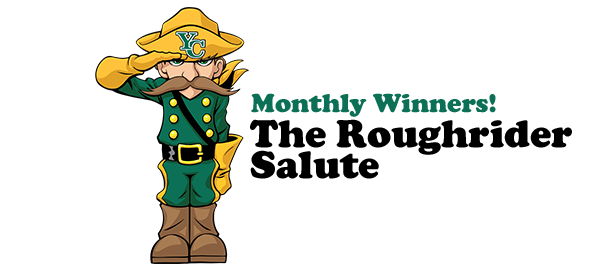 Dr. Lisa Rhine and the Executive Leadership Team
are delighted to present the recipients of The Roughrider Salute.
Congratulations, and thanks for being you! 
The Salute nomination rules and procedures -pdf | All winners SEPT 2020- JUNE 2023
---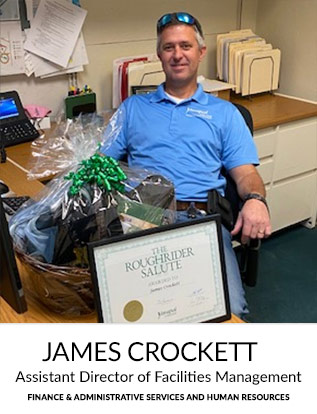 James Crockett leads by example.
His demeanor is energetic yet calm, he's always ready to listen yet has plenty to say. He is knowledgeable about EVERYTHING regarding YC (and more) yet he's incredibly humble. The quality I most admire in James is that he has the ability to reduce stress for others. In addition to his many qualities, James is a team player as evidenced by his willingness to jump in a ditch to help repair a water or sewer line or break out massive amounts of concrete with a jackhammer.
His people respect his leadership to the point that we will rally around his direction to get the job done no matter what it takes. James has strong moral principles both on and off the job which makes us want to be more upright in our own integrity. I can't think of another person more deserving of this award than James Crockett. He's a joy to be around and is invaluable to the college.
---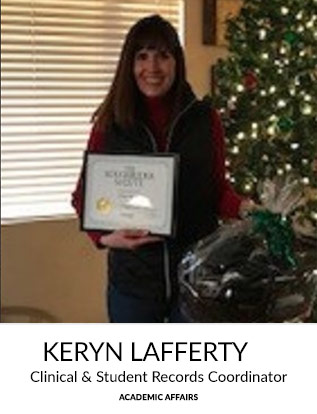 Keryn goes above and beyond to ensure that nursing students can engage in clinical learning with our partners.
Keryn is committed to excellent internal and external customer service with requests to agencies in a timely manner. Her positive attitude remains constant and is an inspiration to the nursing team.
---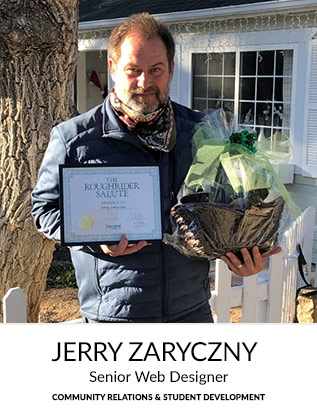 Jerry has done an amazing job of maintaining the yc.edu website. He has outstanding customer skills and works with divisions across the college to make sure that the website is up to date, easy to navigate, and visually pleasing.
During the COVID-19 Pandemic, Jerry designed pandemic response and reentry webpages that are still the best I have seen from any College. At a time where the College is relying more and more on virtual services, Jerry has been crucial behind the scenes to ensure that the website is the go-to place for all College communication.