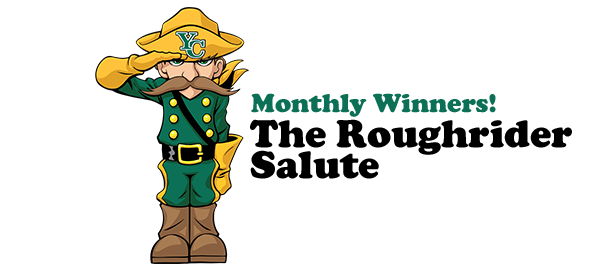 Dr. Lisa Rhine and the Executive Leadership Team
are delighted to present the recipients of The Roughrider Salute.
Congratulations, and thanks for being you! 
The Salute nomination rules and procedures -pdf | All winners SEPT 2020- JUNE 2023
---
July 2022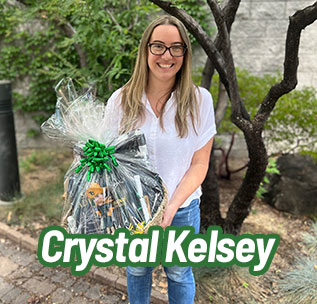 Crystal Kelsey, Advisor | CP
Crystal constantly goes above and beyond for both her students and her teammates.
She is committed to excellence and always has a Can-do attitude.
She is quick to jump in when needed and is always looking for ways to help others.
She regularly drops what she is doing to help her students and other staff members. She is reliable, hardworking, and a huge asset to YC.
Crystal is patient, kind, respectful, reliable, creative, and so much more! She thinks outside the box and looks for new ways to do things. She does this to make things easier for her students and other team members.
She provides folders for all of her students to take with them after an appointment. This folder includes what they can expect from advising throughout their time at YC, as well as helpful resources.
She collaborates often with the Early College team as well as other advising team members and faculty to break down any barriers for students.
Crystal is the best of the best. She is a hard worker and is always looking for ways to gain more knowledge as well as find better and easier ways to do things. She is always the first person to offer her assistance. She has taken charge of the Enrollment Advising Team while we have been short-handed this summer.
She has taken charge of New Student orientation to make sure it runs smoothly and has led the training of two new staff members.
She has done all of this with a smile on her face and while managing her own caseload.
We are so lucky to have her and are grateful for all she does every day!
Crystal has been with us for a year and during this past year, she has grown so much. She never settles with the knowledge she has, she is constantly looking to learn new things.
She continues to be involved with faculty and other staff members to better the student experience and increase enrollment and retention.
She rolls with the punches and jumps in whenever needed. I am so grateful to have her on my team and look forward to continuing to watch her excel!
---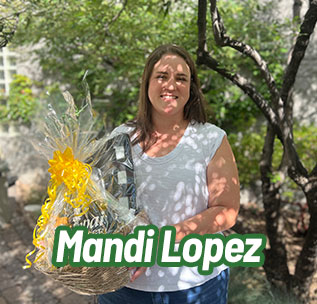 Mandi Lopez, Division IV Instructional Support Specialist
Mandi Lopez has been a tremendous help to Division III in transiting instructional support for Visual Arts this past academic year. With the re-organization, Mandi is always willing and eager to help with any questions regarding Art Department procedures with a smile on her face and her laid-back style. Her attitude and professional demeaner make people feel at ease and welcoming around her.
Additionally, she is willing to step up to the plate to help in any other way that she can and offers, for example, to help with large awkward Visual Art order deliveries to other areas of the campus, helps with events in Building 3, helps with technology questions; and provides support to faculty, students and the public while other ISS's are away or not. I feel she is part of our team even though she is assigned to Division IV.
As a side note, she goes well beyond helping at work, she also provided help to me personally with a YC Photoshop course I was previously taking. Mandi makes an impact to Building 3 every day. She is an incredible asset to Yavapai College.
---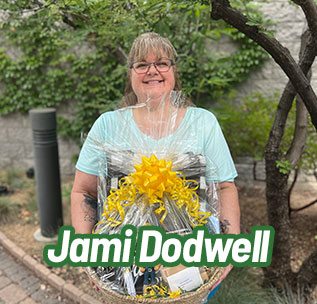 Jami Dodwell, Specialist SR, Student Accounts
Jami consistently goes above and BEYOND her job duties/responsibilities to assist her colleagues, as well as our YC student body with a plethora of Billing, Payment Plan, as well as questions that pertain to student charges!
Jami is ALWAYS ready and willing to HELP, which under the circumstances of how busy she is makes her an enviable asset to YC!
Lately, I personally have had several occasions requiring Jami's expertise and intervention. Jami is always at the ready, upbeat and positive to reach out to our YC student body directly to get these many challenging inquiries rectified!
This past week especially with being in between Summer registration, Spring late-start refund questions and many various other inquiries, Jami always returns contact if assisting other colleagues, or students.
Jami is ONE OF A KIND and YC should be so very grateful to have her part of the YC Family!
In Admission, especially at the main Prescott campus, I have witnessed Jami always pausing in her work duties to assist those students that walk in for assistance in our Admission Department!
Now I ask, how many people can truly flipflop and multi-task between responsibilities and tasks and STILL maintain such a pleasant and helpful demeanor?!
Jami is a YC example of what we all should aspire to be. Jami consistently demonstrates that take charge and CAN DO attitude that makes such a difference, to the point that it happily spills over to positively affect others. This comes through happily clear not just to those that are in close, physical proximity to Jami, but it also comes through to those of her colleagues that work in various campuses, which is so amazing to experience on such a level as this!
Jami, your consistency, devotion and dedication to your job, your colleagues and our YC student body is commendable and is an example to everyone connected to our YC Family!
YOU are YC and we thank you for your tireless efforts in keeping the YC flow always propelling onward and UPward!
You are the YC epitome of YOU CAN!
---